Take Lynda Cromar's List Advice!
This is exactly why I designed Blog This WOW to help you leverage social media to build your list – so you can build relationships!
If all you're doing is posting on social media and not building a direct communication channel via email, you're building your brand on rented land.
Remember, 'Likes' do not equate to leads! Getting love on your social posts doesn't put dollars in your bank account.
Thanks Lynda 🙂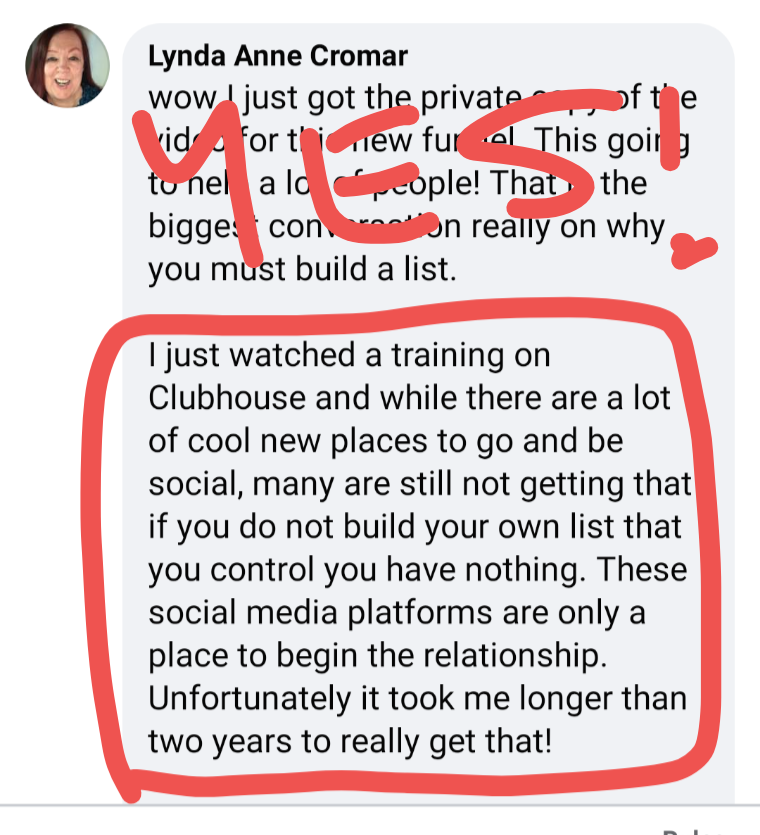 Sent from my phone with Blog This WOW